sustainability
As our trajectory leads towards the future.
Our principle: Take action to create the future, start today and make tomorrow better.
Sustainability is not only about environmental protection, but a fundamental attitude for us.
Our goal is to combine economic and ecological aspects, because our most valuable asset is the world we live in.
Our future-oriented, medium-sized corporate policy places special emphasis on the internalization of sustainable practices and being forward-thinking. We achieve economic, ecological, and social objectives with responsibility and commitment to achieve a high standard of quality.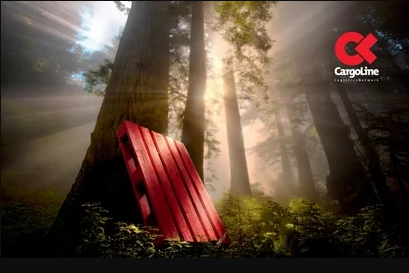 Active and intelligent environmental protection is a high priority for us, and we offer our customers the most economically and ecologically sensible services. Sustainable and environmentally friendly practices are our top priority.
---
Since August 1, 2011, BHS has been certified according to the internationally recognized standard for environmental management systems DIN EN ISO 14001. This is complemented by measures from DIN EN ISO 14064 (Network Carbon Footprint) and DIN EN 16258 (CO2 footprint and shipment calculator).
In June 2019, the BHS headquarters was awarded the "Climate Protection Company CO2 minus 20″ 2019 by the Bremen Environmental Department and is one of the 42 outstanding company locations in the state of Bremen that have been able to reduce their CO2 emissions by more than 20 percent within five years.
Senator for Building, Environment, and Transportation Dr. Joachim Lohse (right) presenting the CO2 Climate Protection Company certificate to BHS (left) CEO Torsten Dahl and (center) Environmental Manager Benjamin Wulf.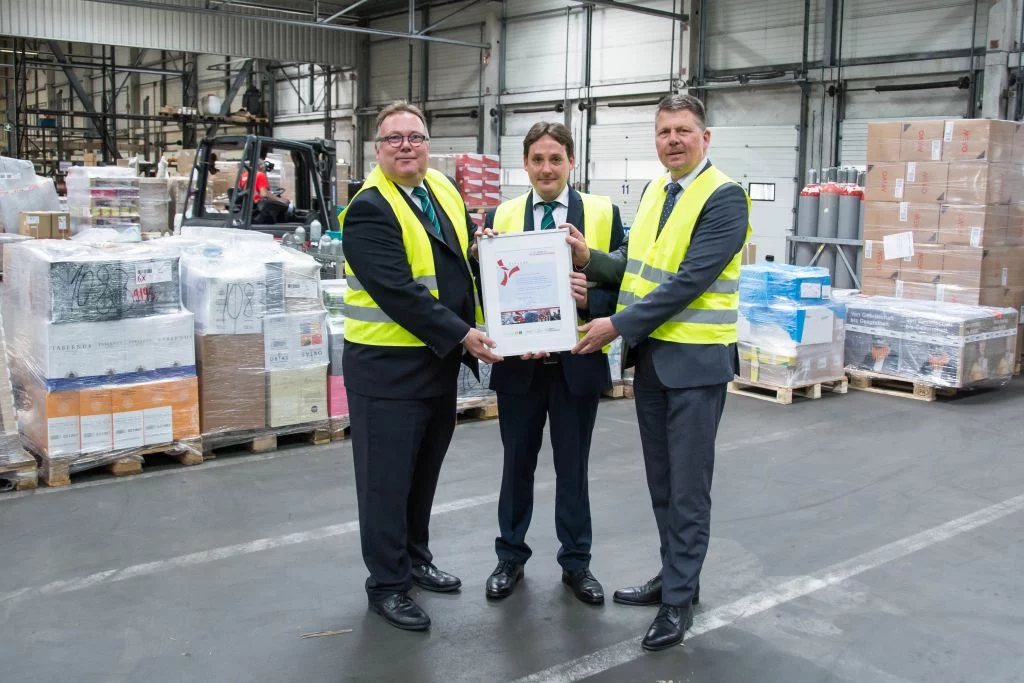 ---